Balenciaga recently opened a brand new 4,400 square foot New York City flagship location in Manhattan on the corner of Madison Avenue and 59th Street. When envisioning the store, Balenciaga creative director Demna Gvasalia decided to focus on the concept of a public domain. The tech-heavy inspiration lends itself to futuristic design details, including a mostly-glass exterior, wraparound screens displaying atmospheric videos on loop and hyper-real mannequins based on 3-D scans of Balenciaga runway models.
Another key theme throughout the space is urbanism, which is seen through lively displays of Balenciaga products set in environments inspired by the city. To complete the scenes, seats are upholstered with public transportation patterns and benches mimic the public ones found in NYC parks.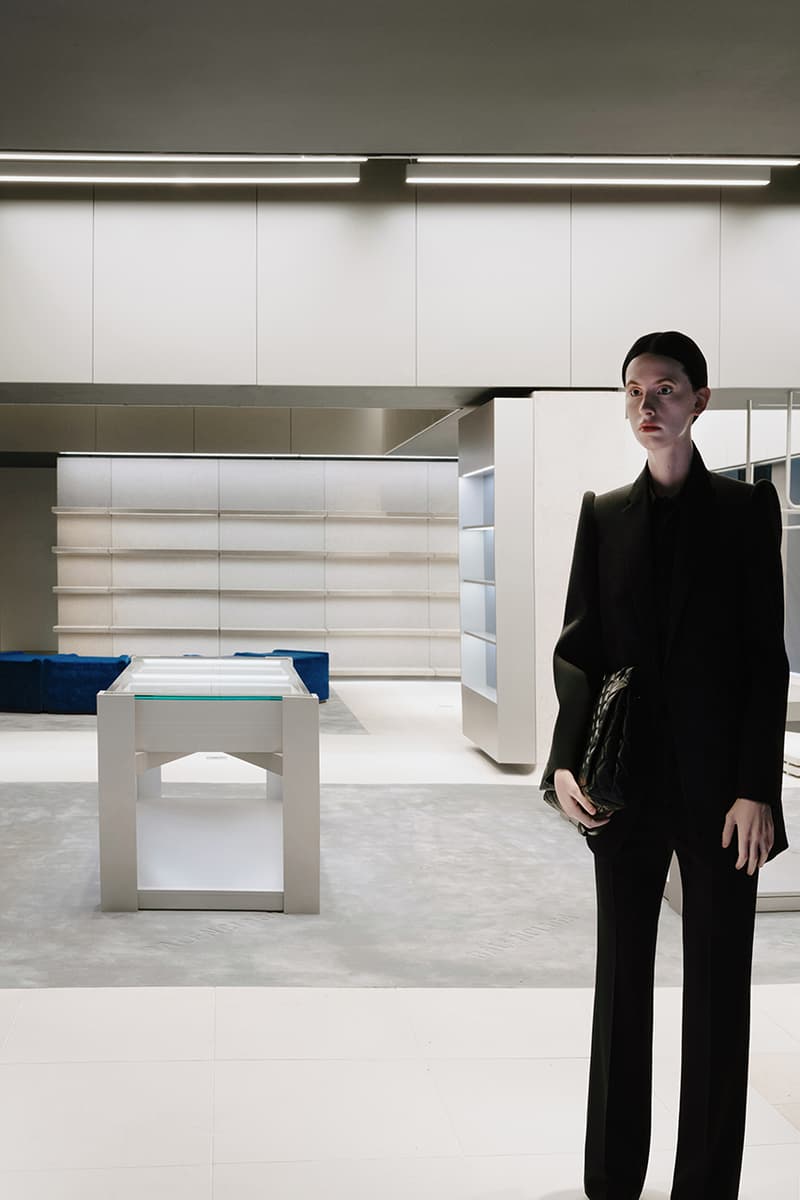 An original metallic silver artwork by Tobias Spichtig acts as the centerpiece of the space and is just one piece in a series Balenciaga commissioned for 22 of its retail locations. Archival Balenciaga garments are dipped in resin and pulled into expressive positions that interact with each Spichtig sculpture, merging the past with the future.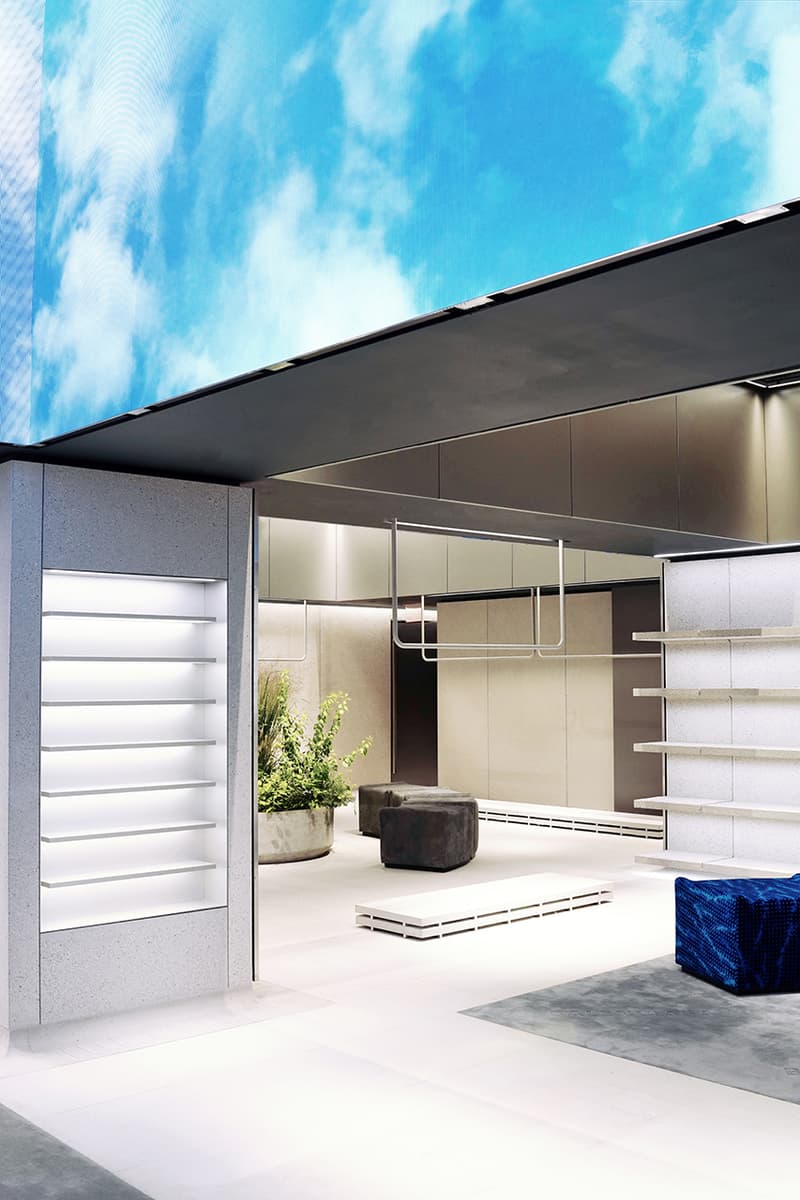 For a limited time, an on-site graffiti artist will be customizing customers' new and classic Balenciaga bags with names, initials, or birthdates. A limited-edition New York version of the brand's slate grey leather Shopping Tote will also be available only at the new NYC flagship.
In other retail news, Patagonia, Opening Ceremony and more will be closing down stores during the upcoming climate strike.