Only a few hours after sharing a teaser, BAPE has unveiled its full collaborative capsule with Star Wars which celebrates Disney+'s live-action series, The Mandalorian.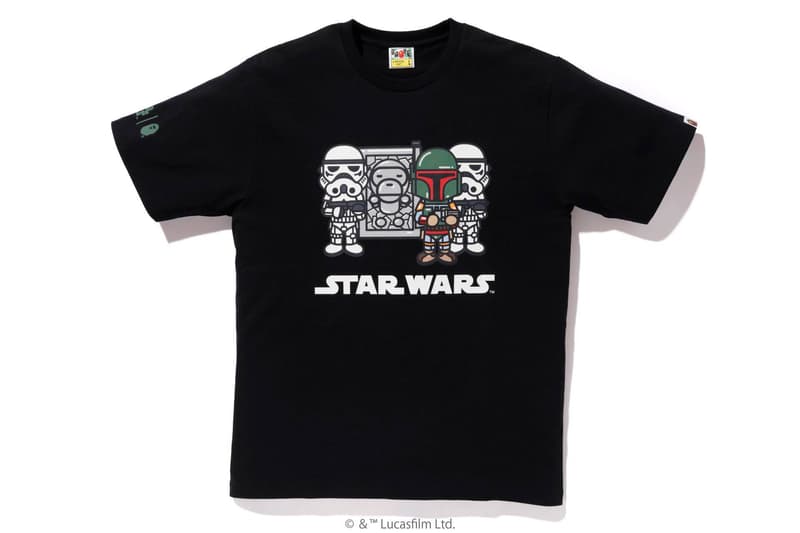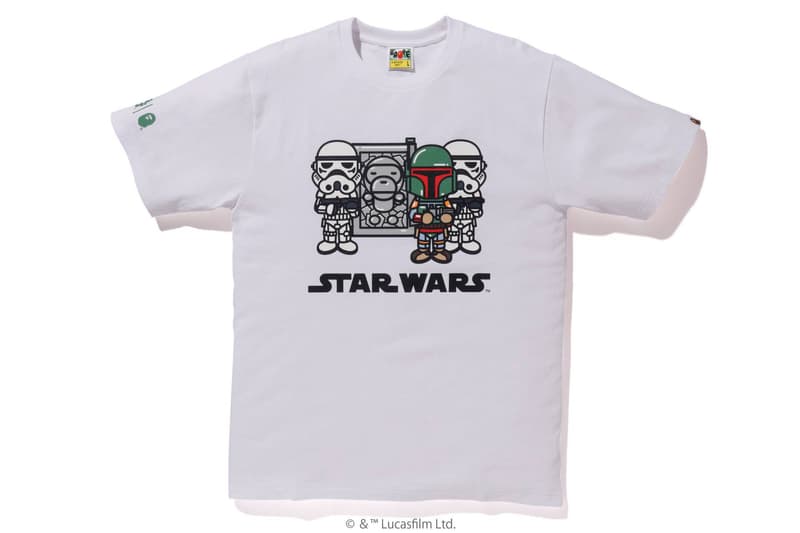 Although the teaser featured a Mandalorian symbol, which led many to believe the graphics would be taken directly from The Mandalorian, the visuals used in the collection are from iconic scenes from the original Star Wars trilogy. BAPE's lovable Baby Milo sidekick can be seen frozen in carbonite next to Boba Fett and two stormtroopers, as well as dressed as an Imperial officer of the Galactic Empire situated next to Darth Vader and once again Boba Fett. The graphics are very similar to the ones featured in BAPE's Star Wars lineup from 2011, however an added update sees the iconic Mandalorian symbol (the skull of the mythosaur) printed on the back of each shirt. Check out the looks above.
BAPE's latest Star Wars capsule launches this Saturday, November 30 at all BAPE retailers and bapeonline.com.