Bite Beauty, known for its lipsticks made entirely out of edible ingredients, has unveiled a newly designed Lip Lab in Brooklyn. The 1,000 square-foot space accompanies the brand's SoHo outpost.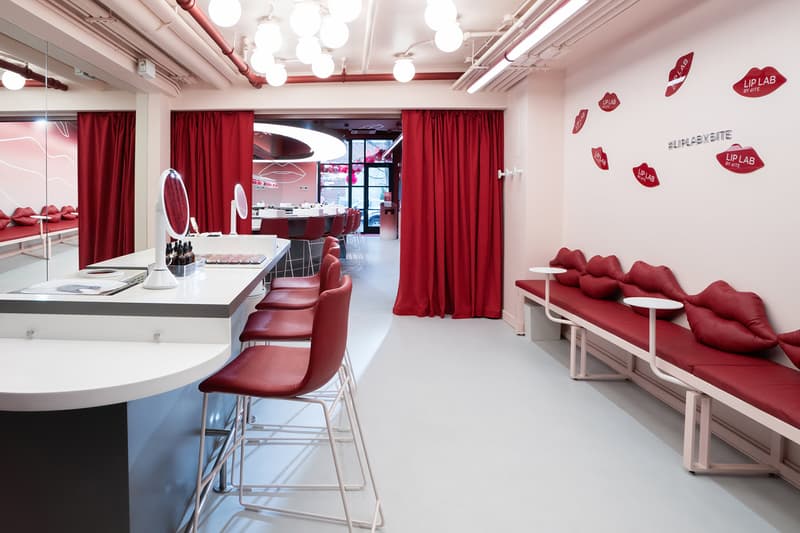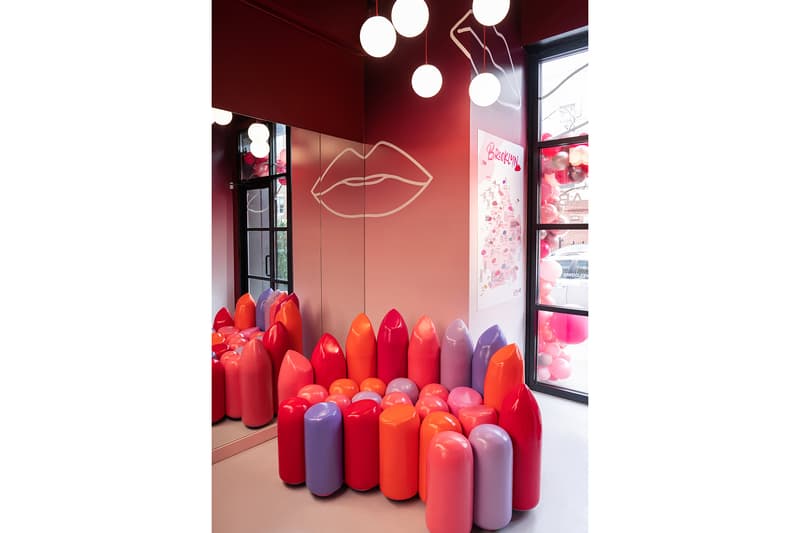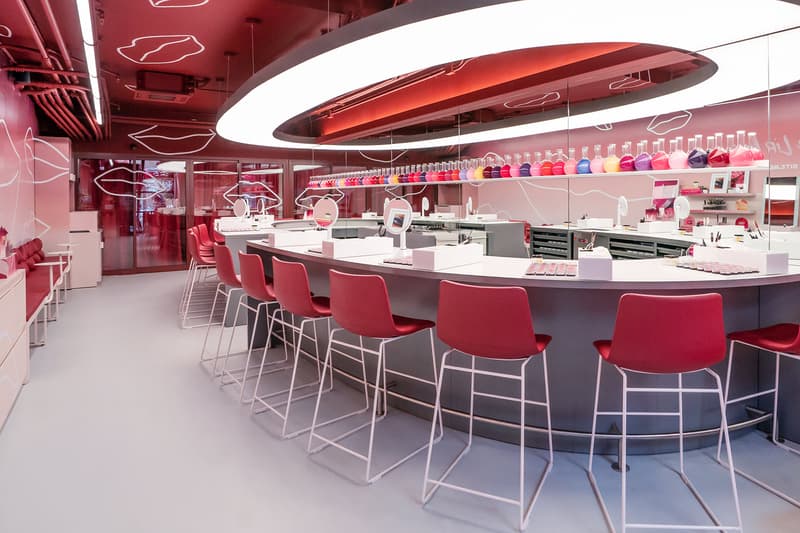 The Bite Beauty Lip Lab walks customers through the entire lipstick creation process, from mixing pigments for the perfect shade to selecting its finish (matte, satin, luminous, or sheer). Options for flavor include fruity, floral and fresh, and visitors can even engrave their lipstick tube for a custom touch. Outfitted in the brand's signature red, the newly opened Lip Lab features a semi-circular bar at its center. Each station at the bar is stocked with colorful pigments, as well as lip brushes and a mirror for ample testing opportunities. Gigantic lipstick bullets and lip-shaped pillows complete the whimsical store space.
Services at Bite Beauty Lip Lab in Williamsburg, Brooklyn start at $60 USD. Don't miss our roundup of the most unique beauty stores in New York City.