Today, A Bathing Ape has opened its BAPE Store® COMME des GARÇONS in Shinsaibashi, Osaka. With its interiors designed by world renown fashion designer Rei Kawakubo, the new store marks the first time a retail space for BAPE has launched at COMME des GARÇONS. Upon entering, visitors are met with the familiar APE HEAD and BAPE CAMO on the store's walls. Contrasting with the print's bold greens, browns and yellows, natural wooden shelves house the lineup of co-branded goods — the first collaboration between the two brands.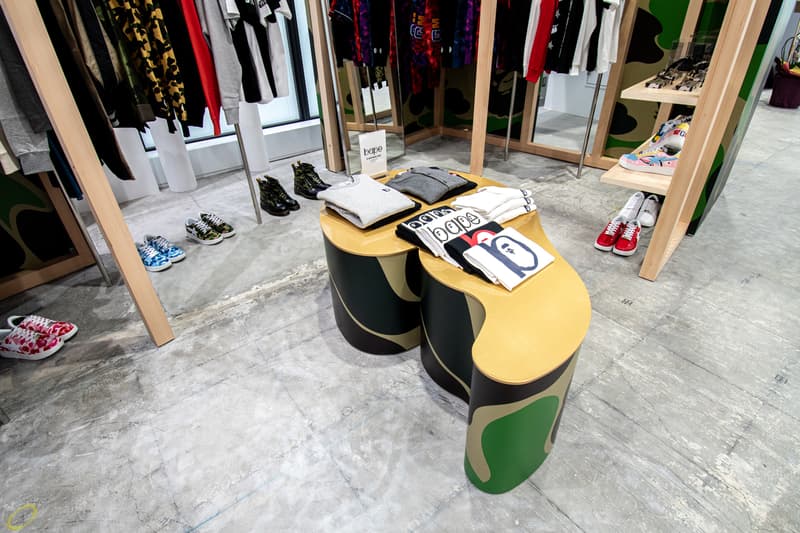 BAPE Store COMME des GARÇONS Osaka embodies a design that contrasts with previous BAPE stores, offering a distinctive interior based on white. The space, which boasts frame-like fixtures and curved white walls, is a combination of BAPE's traditional branding and more sophisticated detailing by Kawakubo, creating a unique space that adheres to both brand's styles. In the center of the store is a display table wrapped in a BAPE CAMO pattern. Hoodies, bags, sneakers and hats from the Coach x BAPE collection are housed in-store, along with a wide variety of other goods.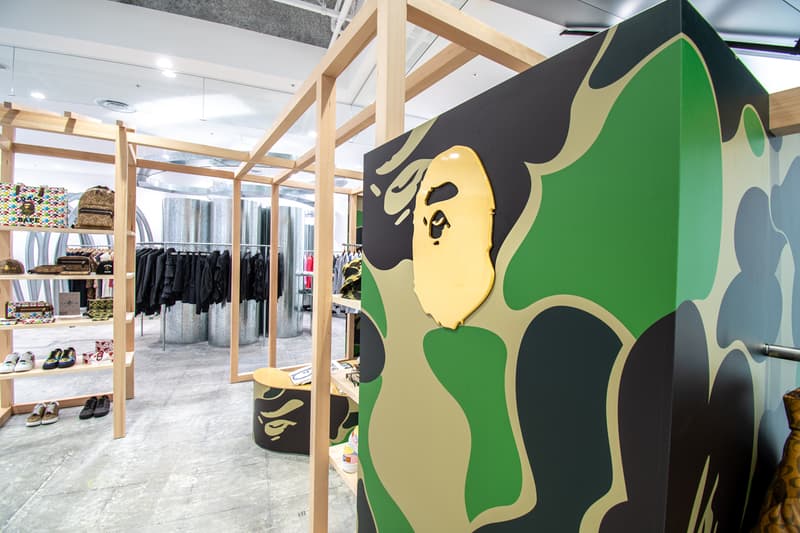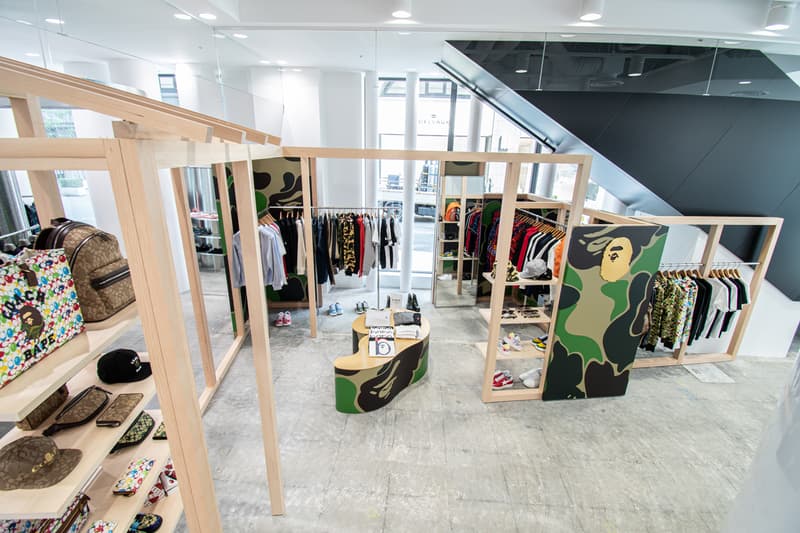 Take a look inside BAPE Store COMME des GARÇONS Osaka in the slideshow above. The recently announced "b" collection is now available in-store, while a collaborative drop will be revealed and sold at a later date.
For more from BAPE, check out its graphic-heavy "Street Resort" collection for the Summer 2020 season.