While every major house introduces seasonal designs that showcase a typically more trendy appeal for that given time, the classic elements from a house are what originally drew us to the brand and set the brand apart. When you think of Prada bags, you undoubtedly think of their famed Saffiano leather. I know I do. Prada utilizes one of the most beautiful Saffiano leathers, which is very durable and makes the Emblème easily recognizable as Prada from a distance.
I have always been a fan of the staples from Prada (Galleria and Double are personal favorites) and this new little number may easily make it's way into that realm for me as well. Here's your first look at the Prada Emblème Bag, a sophisticated Saffiano bag that is both minimalistic and timeless.
Upon seeing these bags for the first time, I immediately was struck with the distinctive design that's clean and both modern and ageless at once. With the movement toward casual wear continuing to ramp up, I find the Emblème bags to be highly refreshing in their simplicity. If you are a Prada classic lover, the Emblème will appeal to you.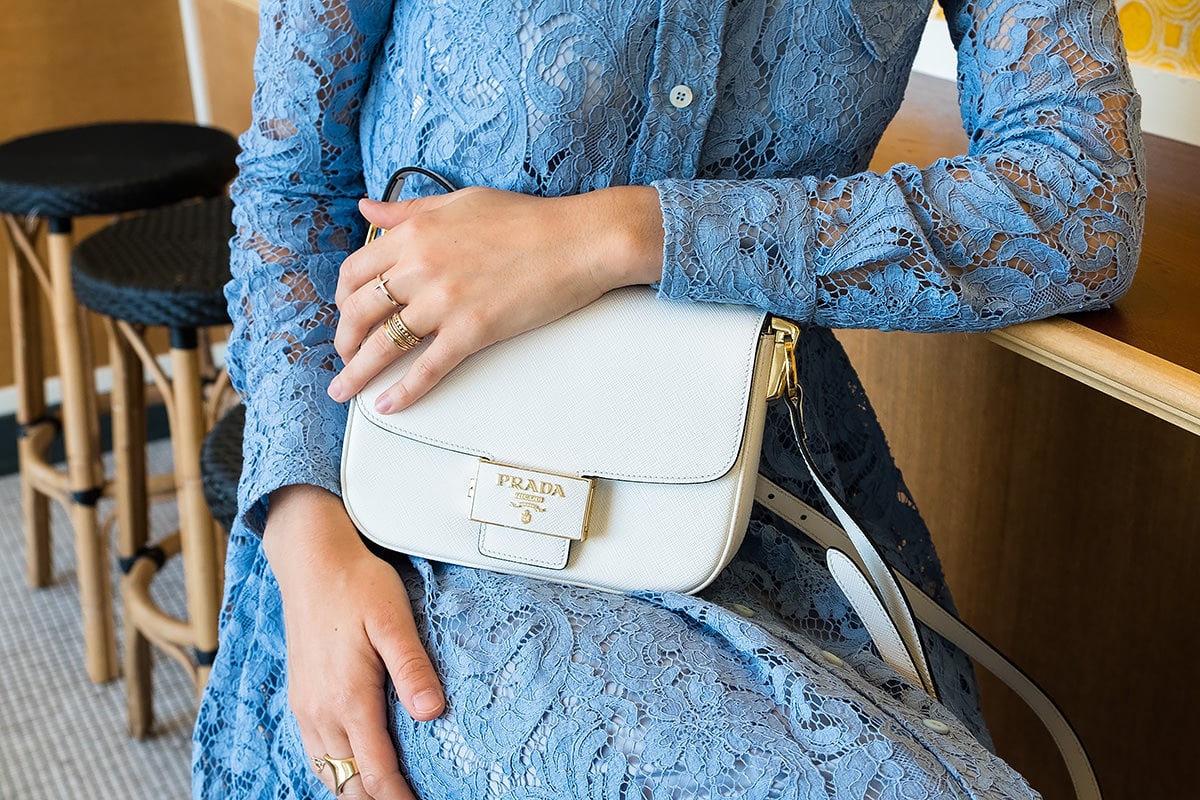 The Saffiano leather holds vibrant colors beautifully. This bag is offered in six colorways, all of which ship with gold-tone hardware including the easily identifiable logo plaque push-lock clasp closure. I have a hard time narrowing down the color that I like most, as each one lends itself to a different occasion and outfit in my mind. A camel coat would pair so well with the green version and the black can be dressed up or down so easily. Saffiano leather makes any bag it adorns appear very clean, neat and sophisticated in a way that allows the bag to be used for more formal day and evening wear while still able to be dressed down.